Metode Pembelajaran Fiqih Dalam Memudahkan Pemahaman Hukum Islam
Abstract
Learning is a combination composed of human elements, materials, facilities, equipment and procedures that influence each other in achieving learning objectives. The methodology if fiqh learning is a method adopted by educators in conveying Islamic laws that relate to human life both in relation to God and those related to humans.
References
Baharun, H., Bali, M., Muali, C., & Munawaroh, L. (2020). Self-Efficacy sebagai Media Peningkatan Profesionalisme Guru di Madrasah. Risalah: Jurnal Pendidikan Dan Studi Islam, 6(1), 244–257.
Bali, M. (2020). Interaksi Edukatif Pendidikan Islam Perspektif Buya Hamka dalam Menghadapi Society Era. MANAGERE: Indonesian Journal of Educational Management, 2(1), 62–76.
Bali, M. & Hajriyah, H. B. (2020). Modernisasi Pendidikan Agama Islam di Era Revolusi Industri 4.0. MOMENTUM: Jurnal Sosial Dan Keagamaan, 9(1), 42–62.
Bali, Hidayah, (2018). STRATEGI PEMBELAJARAN Pendidikan Agama Islam. Pustaka Nurja (Vol. 1). Probolinggo: Pustaka Nurja.
Rozi, F., Bali, M., Firdaus, S., Wijaya, M., Mursyidi, (2020). Learning Management; Identifying Learning Styles of Language Learners in Madrasah. Proceedings of the International Conference on Industrial Engineering and Operations Management, 5 (August), 3783–3790.
Depag RI Ditjen Kelembagaan Agama Islam. (t.t.). Kurikulum 2004. Pedoman Khusus Fiqih MTs. Jakarta. Departemen Agama RI. (t.t.). Kurikulum 2004 Standar Kompetensi MTs. Jakarta: Depag.
Hamied, Abdul Fuad. (2009). Model Pembelajaran Inovatif di Era Global (Suatu Kajian Perbandingan di Negara Maju). Jurnal Ilmiah Pendidikan,1(2).
Razak, Nasrudin. (1985). Dienul Islam. Bandung: Al-Ma'arif.
Rusman. (2011). Model-Model Pembelajaran: Mengembangkan Profesionalisme Guru. Jakarta: Rajawali Pers.
Shiddieqy, Hasbi Ash. (1987). Pengantar Ilmu Fiqih. Jakarta: Bulan Bintang.
Suhardiyanto, Andi. (2009). Peningkatan Kualitas Pendidikan Melalui Model Pembelajaran Kooperatif Berbasis Konstruktivistik. Jurnal Lembaran Ilmu Pendidikan, 38(1).
Suparlan, dkk. (2008). Pembelajaran Aktif, Kreatif, Efektif, dan Menyenangkan. Bandung: PT. Genesindo.
Trianto. (2009). Mendesain Model Pembelajaran Inovatif Progresif. Jakarta: Kencana.
Undang-undang Sisdiknas, Peraturan Pemerintah Nomor 19 Tahun 2005 tentang Standar nasional Pendidikan pada pasal 19 ayat 1.
DOI:
https://doi.org/10.56114/edu.v1i2.351
Refbacks
There are currently no refbacks.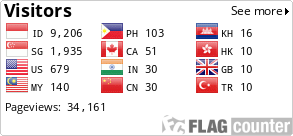 ISSN 2828-108X (Online)