The Role of Islamic Religious Education Teachers in Increasing Students' Interest in Learning at Dinda Hafidzah Islamic School Middle School
Abstract
This study aims to determine the teacher's role in increasing student interest in learning Islam at Dinda Hafidzah Junior High School. The data collection carried out in this study was by means of observation, interviews and documentation. The data analysis used in this research is using Miles and Huberman analysis techniques, the activities in the analysis include data reduction, data display and conclusion drawing and verification. While the technique of guaranteeing the validity of the data in this study uses triangulation techniques. The findings in this study: that Islamic religious education teachers have a role other than as educators and teachers, teachers also act as motivators and evaluators.
References
Arikunto, S. (2016). Dasar-Dasar Evaluasi Pendidikan. Bumi Aksara.
Hammond L. D. & Snowden J. B. (2009). Guru yang Baik di Setiap Kelas. Jakarta: Indeks.
Rosnita. (2007). Evaluasi Pendidikan. Ciptapustaka Media.
Setiawan, H. R. (2021a). Manajemen Peserta Didik:(Upaya Peningkatan Kualitas Lulusan). UMSU Press.
Setiawan, H. R. (2021b). Menjadi Pendidik Profesional. UMSU Press.
Setiawan, H. R., & Abrianto, D. (2019). Metodologi Penelitian Kualitatif. Bildung.
Setiawan, H. R., & Mayurida. (2022). Utilization Of Google Class Room In Islamic Religious Education Subjects At Smp Rahmat Islamiyah Medan. International Journal Reglement & Society (IJRS), 3(2), 146–153.
Suryabrata S. (2022). Psikologi Pendidikan. Jakarta: Raja Grafindo.
Syafaruddin, & Asrul. (2014). Manajemen Pengawasan Pendidikan. Cipta Pustaka Media.
Syafaruddin, & Nurmawati. (2011). Pengelolaan Pendidikan. Perdana Publishing.
Zulfatmi. (2018). Penerapan contextual teaching learning (ctl) dalam perkuliahan strategi dan metode pembelajaran pendidikan agama islam. Jurnal MUDARRISUNA, 8(1), 25–45.
DOI:
https://doi.org/10.56114/edu.v1i3.409
Refbacks
There are currently no refbacks.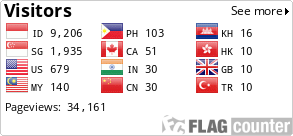 ISSN 2828-108X (Online)