Meningkatkan Hasil Belajar Dengan Menggunakan Model Pembelajaran Project Based Learning (PjBL) Tema 1 Selamatkan Makhluk Hidup Subtema 2 Hewan Sahabatku Pembelajaran 2 Di Kelas VI-B SD Negeri 104201 Kolam
Abstract
The problem in this study was the students classical mastery in class VI-B SD Negeri 104201 Kolam who had not achieved 85% classical completeness. This is because the selection of the learning model that the teacher applies is not by the material at Tema 1 Selamatkan Makhluk Hidup Subtema 2 Hewan Sahabatku Pembelajaran 2. In the implementation of integrative thematic learning that the teacher has not maximized the use of TPACK-based technology media, and the implementation of learning methods is still dominated by the lecture method so that it is teacher-centered. This type of research is class action research (Classroom Action Research), with the research subject being Class VI-B Students of SD Negeri 104201 Kolam for the 2022/2023 academic year. A total of 21 students, with details of 9 male students and 12 female students. The object of this research is the learning outcomes of students. This research was carried out in two learning cycles. 4 (are four) stages in each cycle, the cycle are planning, implementation, observation, and reflection. The data collection tools are tests, observation sheets, and documentation. The results of data analysis from 21 students obtained classical completeness in the teacher's initial observation before using Project Based Learning model (PjBL), is 14.29%. The acquisition of the first cycle significantly increased with 52.38% classical completeness and was followed up in the second cycle with 90.48% classical completeness.
References
Afandi, Muhammad dkk. (2013). Model dan Metode Pembelajaran di Sekolah. Semarang: Unissula.
Ahmadi, Lif Khoirul dan Sofan Amri. (2014). Pengembangan dan Model Pembelajaran Tematik Integratif. Jakarta: Prestasi Pustaka.
Amini, Risda.(2015). Pengaruh Penggunaan Project Based Learning Dan Motivasi Belajar Terhadap Hasil Belajar Siswa Kelas V SD. Prosiding Semnas Pendidikan Biologi
Aqib, Zainal, dkk. (2011). Penelitian Tindakan Kelas untuk guru SD, SLB, dan TK. Bandung: Yrama Widya.
Dewi, Rosmala. (2015). Profesionalisasi Guru Melalui Penelitian Tindakan Kelas. Medan: Unimed Press.
Goodman, B. (2010). Project- based learning Why Use It? Tersedia:http://ww.fsmilitary.org/pdf/project_Based_Learning.Pdf.
Istarani. (2012). 58 Model Pembelajaran Inovatif. Medan: Media Persada.
Karyani, Lilis Tri. (2017). Implementasi Pembelajaran Tematik Integratif Dengan Pendekatan Scientific Pada Kelas 5 Sekolah Dasar Negeri Unggulan di Kabupaten Purworejo. E-Jurnal Prodi Teknologi Pendidikan, 8, 754-761.
Latip, Asep Ediana, (2018). Evaluasi Pembelajaran Di SD dan MI. Bandung: PT REMAJA ROSDAKARYA.
Majid, Abdul. (2014). Pembelajaran Tematik Terpadu. Bandung: PT Remaja Rosdakarya. Permendikbud Nomor 37 Tahun 2018.
Nurhadiyati, Alghaniy, dkk. (2021). Pengaruh Model Project Based Learning (PjBL) terhadap Hasil Belajar Siswa Di Sekolah Dasar. Vol 5 No 1
Purwanto, Ngalim. (2010). Prinsip-Prinsip dan Teknik Evaluasi Pengajaran. Bandung: Remaja Rosda Karya.
Shoimin, Aris. (2016). 68 Model Pembelajaran Inovatif dalam Kurikulum 2013. Yogayakarta: Ar-Ruzz Media.
Slameto. (2010). Belajar dan Faktor-Faktor yang Mempengaruhi. Jakarta : RINEKA CIPTA.
Sudijono, Anas. (2011). Pengantar Evaluasi Pendidikan. Jakarta: Rajawali.
Sujana, Atep. (2020). Model – Model Pembelajaran Inovatif.Depok:PT. Raja Grafindo Persada.
Sujana, Atep. (2020). Model – Model Pembelajaran Inovatif.Depok:PT. Raja Grafindo Persada.
Sulisworo, Dwi. (2020). Konsep Pembelajaran Project Based Learning. Sindur Press
Surya, Andita Putri. (2018). Penerapan Model Pembelajaran Project Based Learning (Pjbl) Untuk Meningkatkan Hasil Belajar Dan Kreatifitas Siswa Kelas III SD Negeri Sidorejo Lor 01 Salatiga. Vol. 6 No. 1
Trianto. (2011). Desain Pengembangan Pembelajaran Tematik: Bagi Anak Usia Dini TK/RA dan Anak Usia Kelas Awal SD/MI. Jakarta: Kencana.
Trianto. (2012). Mendesain Model Pembelajaran Inovatif-Progresif Konsep, Landasan, dan Implementasinya pada Kurikulum Satuan Tingkat Pendidikan (KTSP). Jakarta: Kencana.
Trianto. (2013). Model Pembelajaran Terpadu Konsep, Strategi, dan Implementasinya dalam Kurikulum Satuan Tingkat Pendidikan (KTSP). Jakarta: Bumi Aksara.
DOI:
https://doi.org/10.56114/edu.v1i3.462
Refbacks
There are currently no refbacks.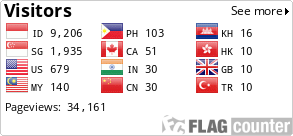 ISSN 2828-108X (Online)