Penerapan Model Project Based Learning Untuk Meningkatkan Keaktifan Belajar Siswa Siswa Kelas V Di UPT SDN 060870 Medan Timur T.A 2022/2023
Abstract
This Classroom Action Research was carried out to increase the activity and cognitive learning outcomes of Theme 2, sub-theme 1 in class V students at UPT SDN 060870 East Medan. Researchers apply the Project based learning (PjBL) learning model to realize these two things. The subjects of this study were 20 students of class V UPT SDN 060870 Medan Timur, consisting of three boys and three girls. This research data collection technique was carried out systematically by using an active observation questionnaire and formative tests b. Based on learning observations in the first cycle, the level of activity and learning outcomes of students reached 50% with an average value of cognitive learning outcomes reaching 68. In the second cycle, researchers applied the project based learning (PjBL) learning model which was adjusted to the results of the first cycle reflection able to increase the activity and learning outcomes of students up to 83.33%, but the average value of learning outcomes only reached 83.33. The research has not been declared successful because the success indicator of this study is that 85% of students are categorized as active, good and thorough in their cognitive learning outcomes with an average minimum score of 90 so that the research is continued in the third cycle. Consolidation of learning with the project based learning (PjBL) learning model was carried out in the third cycle, the positive impact of this was able to increase the activity of students, namely 100% of the number of class V students were declared active both in learning and getting grades more or equal to KKM with an average -the average value reaches 95. With the findings and observations from the first cycle to the third cycle there is a dominant increase and achieves the success indicators set by the researcher. On this basis, the researcher drew the conclusion that by applying the model to learning theme 2, sub-theme 1 in class V UPT SDN 060870 Medan Timur, it could increase students' activeness and cognitive learning outcomes. With these results, it is expected to be a reference for other researchers in developing learning innovations.
References
Adnyawati, N.D.M.S. (2011). Pembelajaran berbasis proyek untuk meningkatkan kreativitas dan hasil belajar. Jurnal Pendidikan dan Pengajaran, 44(1).
Afriana, Jaka. (2015). Project Based Learning (PjBL). Makalah untuk Tugas Mata Kuliah Pembelajaran IPA Terpadu. Program Studi Pendidikan IPA Sekolah Pascasarjana. Universitas Pendidikan Indonesia. Bandung.
Daryanto (2011). Penelitian Tindakan Kelas dan Penelitian Tindakan Sekolah. Yogyakarta: Gava Media.
Grant, M.M. 2002. Getting A Grip of Project Based Learning: Theory, Cases and Recomandation. North Carolina: Meredian A Middle School Computer Technologies. Journal Vol. 5.
Kusumah, Wijaya, dkk. (2011) Mengenal Penelitian Tindakan Kelas. Jakarta: Indeks.
Sardiman. (2006). Interaksi dan Motivasi Belajar-Mengajar. Jakarta: PT Raja Grafindo Persada.
Sutirman. (2013). Media dan Model-model Pembelajaran Inovatif. Yogyakarta: Graha Ilmu
Trianto. (2009). Mendesain model Pembelajaran Inovatif Progresif: Konsep, Landasan dan Implementasinya pada Kurikulum Tingkat Satuan Pendidikan (KISP). Jakarta: Prenada Media Group.
DOI:
https://doi.org/10.56114/edu.v1i3.464
Refbacks
There are currently no refbacks.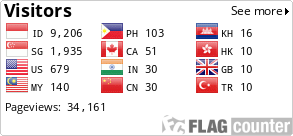 ISSN 2828-108X (Online)