Penerapan Model Attention Relevance Confidence Satisfaction Untuk Meningkatkan Hasil Belajar Tematik Siswa Kelas V SDN 104252 Sei Tuan T.A 2022/2023
Abstract
The problem in this research is the students' classical mastery in class V SD Negeri 104252 Sei Tuan who have not achieved 85% classical completeness. This is because the selection of the learning model that the teacher applies is not in accordance with the material in Theme 2 Clean Air for Health Sub-theme 2 and Sub-theme 3. The implementation of integrative thematic learning that the teacher does has not maximized the use of TPACK-based technology media, and the implementation of learning methods is still dominated by the lecture method so that it is teacher centered. This type of research is Classroom Action Research, with the research subject being Class V students at SD Negeri 104252 Sei Tuan for the 2022/2023 academic year. A total of 26 students, with details of 15 male students and 11 female students. The object of this research is the learning outcomes of students. This research was carried out in two learning cycles. With 4 (four) stages in each cycle, namely planning, implementation, observation/observation, and reflection. The data collection tools are tests, observation sheets, and documentation. The results of the analysis of data from 26 students obtained classical completeness in the teacher's initial observation before using the ARCS (Attention, Relevance, Confidence, Satisfaction) learning model, namely 23% for Science subjects and 19% for Indonesian Language subjects. The acquisition of the first cycle significantly increased with 61.53% classical completeness and was followed up in the second cycle with 92.31% classical completeness. Based on the results of the analysis above, it can be concluded that using the ARCS learning model (Attention, Relevance, Confidence, Satisfaction) can improve student learning outcomes Theme 2 Clean Air for Health Sub-theme 2 and Sub-theme 3 in Grade V Students of SD Negeri 104252 Sei Tuan Academic Year 2022/2023.
References
Arikunto, Suharsimi. (2010). Prosedur Penelitian Suatu Pendekatan Praktik. Jakarta: PT Rineka Cipta.
Arikunto, Suharsimi. (2013). Dasar-Dasar Evaluasi Pendidikan Edisi 2. Jakarta: Bumi Aksara.
Astawan, I Gede & Dewa Nyoman Sudana. (2014). Penerapan Model Pembelajaran Savi Bermuatan Peta Pikiran Untuk Meningkatkan Motivasi Dan Hasil Belajar Ipa Siswa Kelas V SD. Sekolah Dasar, 2, 170-176.
Meir, Dave. (2014). The Accelerated Learning Handbook. Panduan Kreatif dan Efektif Merancang Program Pendidikan dan Pelatihan. Terj. Rahmani Astuti. Bandung: Kaifa
Fathurohman, Muhammad. (2015). Model-Model Pembelajaran Inovatif. Jogjakarta: Ar-Ruz Media.
Hamdani. (2016). Strategi Belajar Mengajar. Bandung: CV Pustaka Setia.
Huda, Miftahul. (2014). Model-Model Pengajaran Dan Pembelajaran. Yogyakarta: Pustaka Belajar.
Istarani. (2012). 58 Model Pembelajaran Inovatif. Medan: CV Iscom.
Istirani & Intan Pulungan. (2017). Enskiklopedi Pendidikan Jilid I. Medan: CV Iscom.
Joko, Envir Setyadin. (2013). Perbedaan hasil Belajar Model Pembelajaran Attention, Relevance, Confidence, Satisfaction (ARCS) Dengan Model Pembelajaran Konvensional Pada kelas X TITL Di SMKN 2 Surabaya. Jurnal Pendidikan Teknik Elektro. Volume 2 No. 1: 73 – 80
Kemendikbud. (2016). Panduan Penilaian Untuk Sekolah Dasar. Jakarta: Kemendikbud.
Majid, Abdul. (2017). Pembelajaran Tematik Terpadu. Bandung: PT PT Remaja Rosdakarya.
Ngalimun. (2013). Strategi Dan Model Pembelajaran. Yogyakarta: Aswaja Pressindo
Purwanto. (2017). Evaluasi Hasil Belajar. Yogyakarta: Pustaka Belajar
DOI:
https://doi.org/10.56114/edu.v1i3.466
Refbacks
There are currently no refbacks.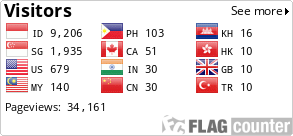 ISSN 2828-108X (Online)