Penerapan Metode Wahdah Pada Program Tahfidz Qur'an Di Rumah Tahfidz Al-Ihsan Desa Sordang Bolon
Abstract
One way for us to maintain the sanctity of the Qur'an is to memorize its words properly and correctly. The implementation of memorizing the Qur'an, especially in elementary schools/Madrasahs other than Islamic boarding schools, certainly requires preparation both mentally and physically. As has been implemented at the Tahfidz Al-Ihsan House, the ustadzah applies a special method for memorizing so that students can feel comfortable and not get bored of memorizing. This research aims to determine the application of the wahdah method at the Tahfidz Al-Ihsan House and the results after applying the wahdah method at the Tahfidz Al-Ihsan House. This research is field research using descriptive qualitative research, namely a series of data collection processes, combining and drawing conclusions about the data. Data collected through observation, documentation and interviews. The research results state that the application of the wahdah method used to improve the results of memorizing the Koran for students who have difficulty memorizing has shown results compared to before. The results of the research show that the wahdah method is a suitable method for memorizing at the Tahfidz Al-Ihsan House. Santri and ustadzah don't really encounter any difficulties when using this method. Indeed, there are several difficulties encountered by ustadzah and students, such as sometimes not having enough time to complete memorization. However, this can be overcome by telling students to continue memorizing at home and deposit it again the next day before starting learning.
References
Danilo Gomes de Arruda. (2021). Upaya Guru Pendidikan Agama Islam Dalam Meningkatkan Hafalan Al Qur`An Di Smp It Bunayya Kota Pekanbaru. 6.
Fabiana Meijon Fadul. (2019). Isu E-Budaya Dalam Evaluasi Program Pendidikan Sekolah Dasar. 8–28.
Fanani, I. (2016). Problematika Menghafal Al- Qur'an (Studi Komparasi di Pondok Pesantren Tahfidzul Qur'an Hasan Patihan Wetan dan Pondok Pesantren Nurul Qur'an Pakunden Ponorogo). Skripsi, 1–96.
Farid Wajdi. (2008). Tahfiz al-Qur'an dalam Kajian 'Ulum al-Qur'an (Studi atas Berbagai Metode Tahfiz). 185.
Khasanah, K. N. (2018). Program Studi Pendidikan Agama Islam Fakultas Agama Islam. Kementrian Agama UIN Jakarta FITK, 1, 1. http://repository.iainpurwokerto.ac.id/11153/2/Kusriatun Nur Khasanah_Konsep Pendidikan Anak Dalam Keluarga Menurut Abdullah Nashih Ulwan Dalam Buku Pendidikan Anak Dalam Islam.pdf
Qori-qoriah, P. H. (2017). 137 At- Tajdid: Vol. 01 No. 02 Juli-Desember 2017. 01(02), 137–156.
Setiawan, H. R. (2022). STRATEGI PEMBELAJARAN LANGSUNG (Upaya Peningkatan Motivasi & Hasil Belajar Siswa). UMSU Press.
Setiawan, H. R. (2021). MANAGEMENT OF NEW STUDENT ADMISSIONS IN IMPROVING THE QUALITY OF GRADUATES AT SMP ISLAM AL-ULUM TERPADU MEDAN. Proceeding International Seminar of Islamic Studies, 843–850.
Setiawan, H. R. (2020). The Pattern of Leadership of Women School Principals at the Al-Ulum Integrated Islamic Elementary School in Medan. Proceeding International Seminar of Islamic Studies, 1055–1062.
Suparyanto dan Rosad (2015. (2020). Pemberdayaan Yayasan Islamic Centre Dalam Meningkatkan Mutu Tahfiz Al- Qur'an Di Kalangan Siswa Islamic Centre Kota Medan. Suparyanto Dan Rosad (2015, 5(3), 248–253.
Ulfa, L. M. (2018). Upaya guru Tahfidz dalam meningkatkan kemampuan menghafal Al-Qur'an siswa Madrasah Aliyah Muhammadiyah Metro. Skripsi Iain Metro, 4, 76.
Yusuf, A. A. (2020). Efektifitas Metode Pembelajaran Tahfidzul Qur'an Terhadap Perkembangan Hafalan Santri Pondok Pesantren Nahdlatul Ulum Kabupaten Maros. Skripsi, 1–74.
Zikra, A. (2018). Strategi Menghafal Al-Quran Dalam Meningkatkan Prestasi Tahfizh Di Pondok Pesantren Sunanul Husna I Ciputat. 14311318.
DOI:
https://doi.org/10.56114/edu.v2i2.9306
Refbacks
There are currently no refbacks.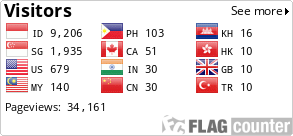 ISSN 2828-108X (Online)