Pengelolaan Pembelajaran Kontekstual Pada Mata Pelajaran Pendidikan Agama Islam Di SMP Negeri 24 Medan
Abstract
In contextual learning, the teacher brings real world situations into the classroom and encourages students to make connections between the knowledge they have and its application in their lives as members of the family and society. With this accepts, learning outcomes re expected to be moremeaningful for students. The learning process take place more naturally in the form of students work and experience activities, rather than the transfer of knowledge from teacher to students. In contextual classes, the teacher's task is only to achieve the goal. Teachers deal more with strategy than giving information. Meanwhile, collecting fara uses interview, observation and documentation methods. The results of this study can be concluded that the management of Contextual Learning in Islamic Religious Education Subjects is very effective children in Learning at SMP Negeri 24 Medan.
References
Ahyat, N. (2017). EDUSIANA : Jurnal Manajemen dan Pendidikan Islam. Edusiana : Jurnal Manajemen Dan Pendidikan Islam, 4(1), 24–31.
Arsyad, A., Sulfemi, W. B., & Fajartriani, T. (2020). Penguatan Motivasi Shalat Dan Karakter Peserta Didik Melalui Pendekatan Pembelajaran Kontekstual Pada Mata Pelajaran Pendidikan Agama Islam. POTENSIA: Jurnal Kependidikan Islam, 6(2), 185. https://doi.org/10.24014/potensia.v6i2.9662
Erwinsyah, A. (2016). Pengelolaan Pembelajaran Sebagai Salah Satu Teknologi Dalam Pembelajaran. Jurnal Manajemen Pendidikan Islam, 4, 80–94.
Hasibuan, D. H. M. I. (2014). Model Pembelajaran CTL (Contextual Teaching and Learning. II(01), 1–12.
Irfan, M. (2020). Implementasi Model Pembelajaran Kontesktual Pada Pembelajaran Pendidikan Agama Islam Dalam Meningkatkan Akhlak Peserta Didik. 7(2), 83–104.
Leniwati, & Arafat, Y. (2017). Jurnal Manajemen, Kepemimpinan, dan Supervisi Pendidikan Volume 2, No. 2, Juli-Desember 2017. Jurnal Manajemen, Kepemimpinan, Dan Supervisi Pendidikan, 2(2), 290–303.
Naway, F. A. (2016). Strategi pengelolaan pembelajaran.
Pane, A., & Darwis, M. (2017). BELAJAR DAN PEMBELAJARAN Aprida Pane Muhammad Darwis Dasopang. 03(2), 333–352.
Rahman, H. A. (2012). PENDIDIKAN AGAMA ISLAM DAN PENDIDIKAN ISLAM - TINJAUAN EPISTEMOLOGI DAN ISI - MATERI. 8(1), 2053–2059.
Ryan, Cooper, & Tauer. (2013). Model Pembelajaran Kontekstual Pada Mata Pelajaran PAI. Paper Knowledge . Toward a Media History of Documents, 12–26.
Setiawan, H. R. (2017). Meningkatkan Motivasi dan Hasil Belajar Mahasiswa Melalui Model Pembelajaran Kooperatif Group Investigation Pada Mata Kuliah Psikologi Pendidikan di Program Studi Pendidikan Agama Islam FAI UMSU 2016-2017. Intiqad: Jurnal Agama Dan Pendidikan Islam, 9(1), 47–67. https://doi.org/10.30596/intiqad.v9i1.1081
DOI:
https://doi.org/10.56114/edu.v2i2.9309
Refbacks
There are currently no refbacks.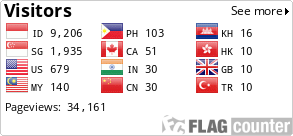 ISSN 2828-108X (Online)