Implementasi Kurikulum Berbasis Aqidah Islam Di STP SMP Khoiru Ummah Medan
Abstract
This research aims to analyze planning, determine implementation and determine the evaluation of the Islamic Aqidah-based curriculum. To find out this problem, the author uses a qualitative approach method with a descriptive type. Data collection was carried out through interviews, observation and documentation. To analyze the data, the author uses qualitative descriptive analysis, namely processing data and describing situations according to the results of observations, interviews and documentation. The research results show that the curriculum concept is based on Islamic Aqidah, namely the integration of each subject with Islamic Aqidah. Learning is designed by creating curriculum guidelines, academic calendars, determining themes, learning schedules and daily activities. Implementation of learning uses the talqiyyan fikriyyan method. The aim of this Islamic Aqidah-based curriculum is not only to emphasize religion, but it is also hoped that students can master general knowledge without ignoring Islamic values. Meanwhile, the implementation of the Islamic Aqidah-based curriculum is carried out in three stages. The initial stage includes curriculum preparation/planning and learning planning, the second stage contains learning programs, implementation of learning in class, and learning methods. And the final stage includes control and evaluation. Factors that influence curriculum implementation are teachers, parents, students, the environment and the government.
References
Agama, G., Sma N, I., Mahasiswa, M., Raden, I., & Lampung, I. (2015). Oleh: Eka Syafriyanto. In Jurnal Pendidikan Islam (Vol. 6).
Baharun, H. (2017). Pengembangan Kurikulum: Teori Dan Praktik Human Resource Management-From Innovative Solutions To Sustainable Organisational Development View Project Educational Technology View Project. Https://Www.Researchgate.Net/Publication/324720819
Cahyani, D. L. (2015). Implementasi Kurikulum Berbasis Akidah Islam Pada Homeschooling Group (Hsg) Sekolah Dasar Khoiru Ummah 20 Malang Skripsi.
Darwis, A. (2014). Metode Penelitian Pendidikan Islam : Pengembangan Ilmu Berparadigma Islami. Rajagrafindo Persada.
Daulay, H. P. (2014). Pendidikan Islam Dalam Perspektif Filsafat. Kencana.
Dulman. (2020). Tinjauan Pendidikan Islam Dalam Membentuk Kepribadian.
Fajri, K. N., Islam, U., Sunan, N., & Yogyakarta, K. (2019). Proses Pengembangan Kurikulum. In Jurnal Keislaman Dan Ilmu Pendidikan (Vol. 1, Issue 2). Https://Ejournal.Stitpn.Ac.Id/Index.Php/Islamika
Fathonah, A. Z. (2022). Kurikulum Terintegrasi Di Sekolah Tahfizh Plus Khoiru Ummah Pekanbaru.
Harfiani, R., & Setiawan, H. R. (2021). Efektivitas Sistem Pembelajaran Daring Pada Bidang Studi Pendidikan Agama Islam Di Smp Muhammadiyah 47 Sunggal. Https://Doi.Org/10.30868/Ei.V10i001.1665
Hasnahwati, Mannuhung, S., & Rahim, R. (2022). Penerapan Metode Pendidikan Integral Anak Usia.
Idi, A. (2016). Pengembangan Kurikulum : Teori Dan Praktik (Safarina, Ed.; 1st Ed.). Rajagrafindo Persada.
Ismail Yusanto, M., Rahmat Kurnia, M., Sigit Purnawan Jati, M., & Riza Rosadi, M. (2018). Menggagas Pendidikan Islami (A. Ayyash, Ed.). Al-Azhar Press.
Khalil, 'Atha Bin. (2019). Dasar-Dasar Pendidikan Negara Khilafah. Pustaka Thariqul Izzah.
Moleong, L. J. (2018). Metodologi Penelitian Kualitatif. Pt Remaja Rosdakarya.
Mustiningsih, K. N., Djum, D., & Benty, N. (N.D.). Manajemen Kurikulum Berbasis Aqidah Islam Dalam Pembentukan Peserta Didik Berkarakter Islam (Studi Kasus Di Smait Ibs Al Amri Probolinggo) Islamic Faith Based Curriculum Management In The Establisment Of Learners Islamic Character (Case Study At Smait Ibs Al Amri Probolinggo).
Nasbi, I. (2017). Manajemen Kurikulum. In 318  Jurnal Idaarah: Vol. I (Issue 2).
Nurzannah, Siddik, D., Tetap Fakultas Agama Islam Sumatera Utara, D. U., Besar Pascasarjana Uin Sumatera Utara, G., & Besar Fitk Uin Sumatera Utara, G. (2018). Nurzannah: Implementasi Kurikulum 2013 Di Man 1 Medan Implementasi Kurikulum 2013 Di Man 1 Medan.
Retnanto, A. (2017). Integrasi Keilmuan Dalam Pendidikan Islam.
Salim, & Haidir. (2019). Penelitian Pendidikan : Metode, Pendekatan, Dan Jenis (I. S. Azhar, Ed.). Kencana.
Sanusi, U., & Suryadi, R. A. (2017). Ilmu Pendidikan Islam. Deepublish.
Sari, A. R. (2021). Implementasi Kebijakan Kurikulum K-13. Penerbit Nem.
Sari, J. (2020). Kurikulum Terpadu Berbasis Akidah Pada Pembelajaran Anak Usia Dini Dalam Buku Menggagas Pendidikan Islami.
Satori, D., & Komariah, A. (2014). Metodologi Penelitian Kualitatif. Alfabeta.
Siaw, F. D. (2017). Islam Rahmatan Lil Alamin. Al-Fatih Press.
Sugiyono. (2015). Metode Penelitian Pendidikan : Pendekatan Kuantitatif, Kualitatif, Dan R&D . Alfabeta.
Husamah. (2014). Pembelajaran Bauran (Blended Learning). Jakarta: Prestasi Pustaka.
DOI:
https://doi.org/10.56114/edu.v2i2.9310
Refbacks
There are currently no refbacks.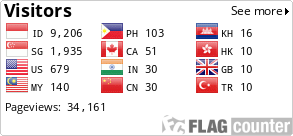 ISSN 2828-108X (Online)