Perbandingan Hasil Belajar Siswa Menggunakan Metode Problem Solving Dengan Metode Ceramah Pada Mata Pelajaran Fiqih Di MTs PN 4 Medan
Abstract
Student learning outcomes are given to the results of student school assignments that are difficult to learn. The level of student learning outcomes can be influenced by many factors, including international factors (originating from within the students themselves) and external factors (originating from outside the students' self). Quality and relevant learning cannot happen by itself; it must be added. For those who are building meaning or understanding something, learning is a vital activity for them, so it is necessary to provide support for those who are building ideas. A good learning method is one that is intended to teach students. The education system recognizes students as learning subjects. Another term is "emphasized learning" or "activity-focused student." The more intellectually active students are, the learning experience of students will increase, and by involving themselves directly, students will appreciate the learning process being carried out more. In the end the success rate of student learning will increase.
References
Adawiyah, F. (2021). Variasi Metode Mengajar Guru Dalam Mengatasi Kejenuhan Siswa Di Sekolah Menengah Pertama. Jurnal Paris Langkis, 2(1), 68–82. https://doi.org/10.37304/paris.v2i1.3316
Adisel, A., Saputri, I. E., Ulfah, A., Sudomo, A. H., Alamsah, S., & Ulandari, U. (2022). Pengaruh Penggunaan Metode Ceramah terhadap Hasil Belajar Siswa pada Mata Pelajaran IPS. Journal of Education and Instruction (JOEAI), 5(1), 134–139. https://doi.org/10.31539/joeai.v5i1.3409
Al-islamiyah, S., Anas, N., Sakban, W., & Ramdhani, T. W. (2022). Penggunaan Metode Ceramah dengan Menggunakan Media Proyector LCD dalam Pembelajaran Sejarah Kebudayaan Islam Kelas VIII di MTs. 12(4), 783–802.
Hasanah, S. U. (2019). Studi Komparasi Penerapan Metode Active Learning Model Reading Aloud Dan Metode Konvensional Model Ceramah Dalam Pembelajaran Bahasa Arab Dan Pengaruhnya Terhadap Respon Siswa Kelas V Mi Ma'Arif 01 Pahonjean Majenang. Jurnal Tawadhu, 3(1), 804–822. https://ejournal.iaiig.ac.id/index.php/TWD/article/view/138
Harfiani, R., & Setiawan, H. R. (2021). Efektivitas Sistem Pembelajaran Daring Pada Bidang Studi Pendidikan Agama Islam Di Smp Muhammadiyah 47 Sunggal. Https://Doi.Org/10.30868/Ei.V10i001.1665
Isnaini, A. (2021). Published by: Fakultas Tarbiyah dan Ilmu Keguruan (FTIK) Palangka Raya METODE CERAMAH DALAM MENINGKATKAN HASIL BELAJAR MEMBACA AL-QUR'AN DI KELAS. Seminar Nasional Pendidikan Profesi Guru Agama Islam, 1(1), 576–581.
Kristianty, D., & Sulastri, S. (2021). Pengaruh Metode Ceramah Dan Dialog Terhadap Motivasi Belajar. Jurnal Madinasika Manajemen dan Keguruan, 3(1), 21–30.
Latifah, D., Sulistia, D., Sajiwo, B., & lestari br Ginting, A. (2023). Penerapan Metode Ceramah dan Tanya Jawab pada Pembelajaran Al-Qur'an Hadis dalam Memahami Tujuan dan Fungsi Al-Qur'an. Jurnal Generasi Tarbiyah: Jurnal Pendidikan Islam, 2(1), 30–39.
Mansir, F. (2020). Urgensi Metode Ceramah dan Diskusi (Buzz Group) dalam Proses Pembelajaran di Madrasah. TADRIS: Jurnal Pendidikan Islam, 15(2), 225–235. https://doi.org/10.19105/tjpi.v15i2.3516
Maurin, H., & Muhamadi, S. I. (2018). Metode Ceramah Plus Diskusi dan Tugas Untuk Meningkatkan Aktivitas Belajar Siswa. al-Aulad: Journal of Islamic Primary Education, 1(2), 65–76. https://doi.org/10.15575/al-aulad.v1i2.3526
Satriani, S. (2018). Inovasi Pendidikan: Metode Pembelajaran Monoton ke Pembelajaran Variatif (Metode Ceramah Plus). Jurnal Ilmiah Iqra', 10(1). https://doi.org/10.30984/jii.v10i1.590
DOI:
https://doi.org/10.56114/edu.v2i2.9311
Refbacks
There are currently no refbacks.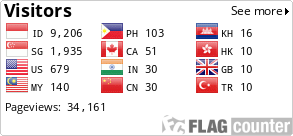 ISSN 2828-108X (Online)